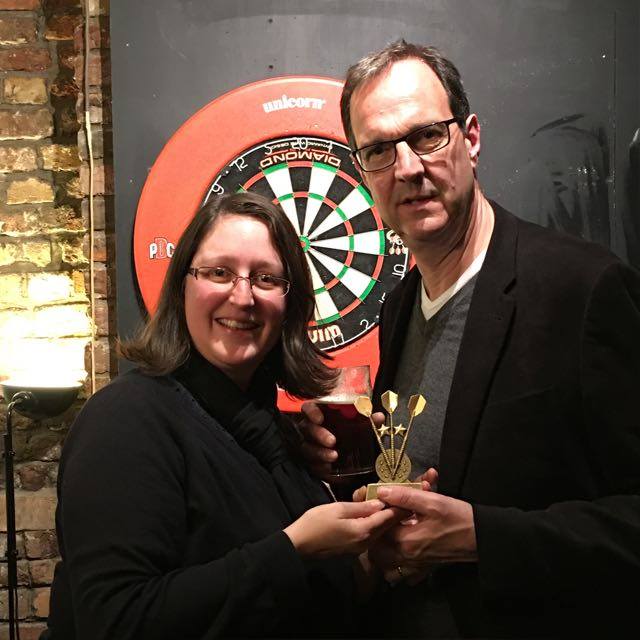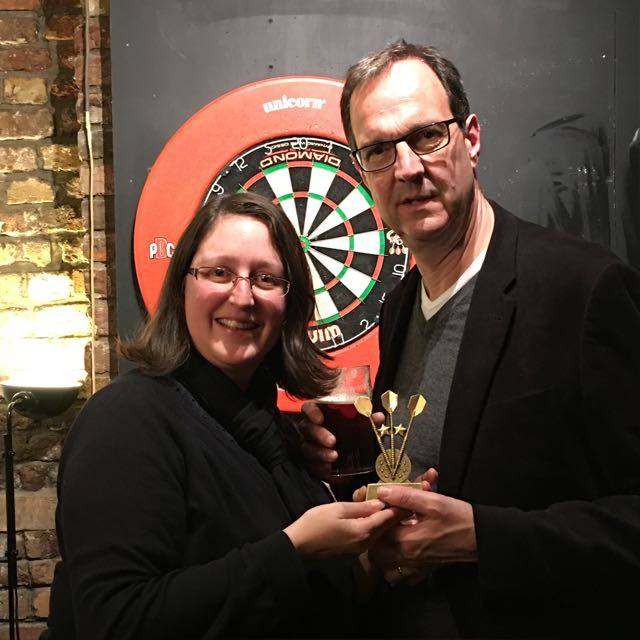 NUSCL darts team play once or twice a month usually between October & June in Division One of the APFSCIL Darts League, after back-to-back promotions in the last 2 seasons. In the current season, we have played 4 games with 3 narrow defeats and an excellent win against Sunderland. Currently, the league is suspended due to Covid-19 – we will update this page as soon as it is running again. 
Playing
Each match consists of 2 team legs (one for beer!), 3 pairs, and 6 singles. Food is provided at 'half time'. Darts nights are good fun, open to all abilities and we guarantee that all those attending will get a game if they want one. Some members come along just to cheer us on. Matches are played Mondays-Thursdays in pubs in Central London, and our home matches are played on Tuesday nights at:

Southwark Brewing Company
46 Druid Street,
London,
SE1 2EZ
Nearest tube: London Bridge/Tower Hill
If you are interested in playing or fancy coming along for the crack and camaraderie, please email our Darts Captain, Kari Mawhood – karimawhood@hotmail.com.