Founded in 1964, Newcastle United Supporters Club (London) has a large membership spread throughout London, the UK, and beyond.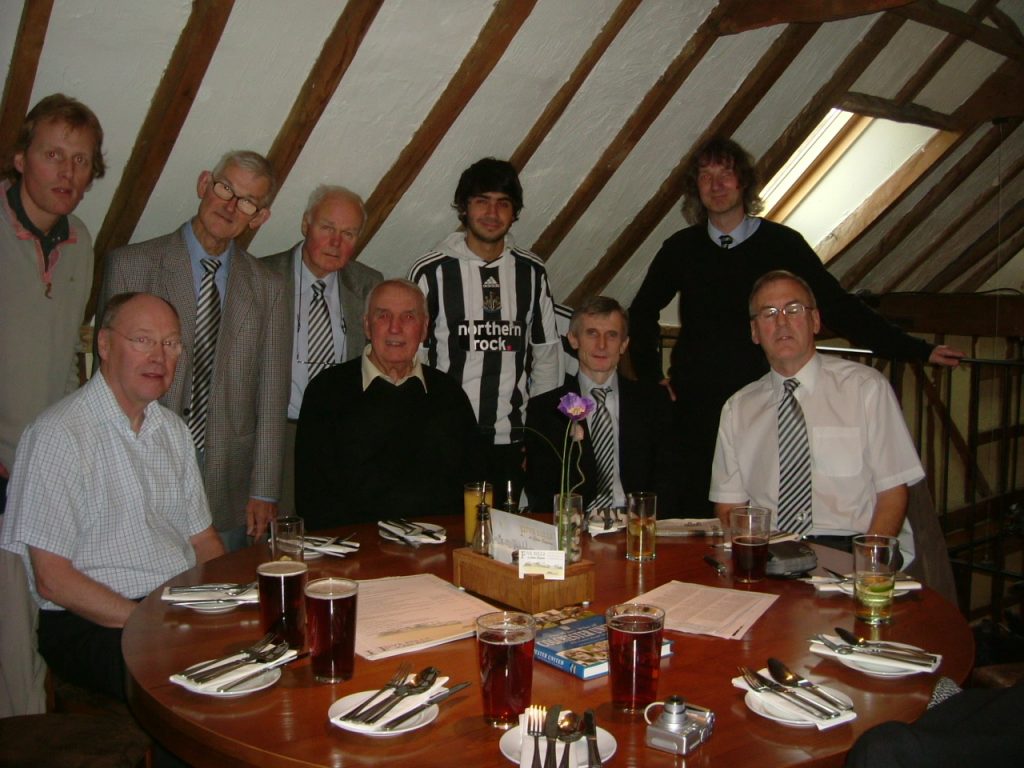 The club has an active sport and social section organising various activities and running football, darts & pool teams. The football team is about to start playing in a league. The darts & pool teams both play in an APFSCIL league involving other London-based supporters' clubs. The club magazine The Magpie is published throughout the season. Benefits of being a member include:
Comradeship – meeting hundreds of fellow NUFC supporters
We represent our members and their interests to gain access to tickets but we cannot provide or sell them directly
Football, darts, and pool teams (subsidised by NUSCL with contributions towards participation costs)
Regular updates via email newsletters and the Magpie
NUSCL merchandise at special members' rates
Social events, including quizzes, sports days, and a Xmas meal
A chance to meet the NUSCL player of the season at SJP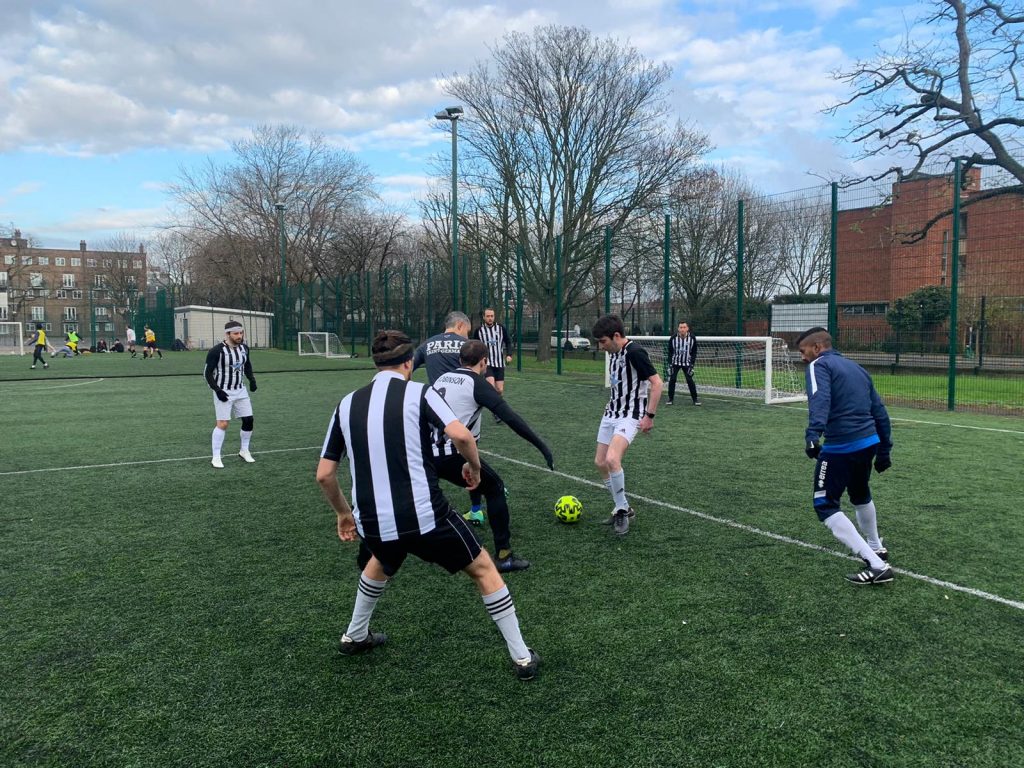 Diversity is important to us at NUSCL. Our Inclusion Officer ensures that all our members feel represented, regardless of age, sex, race, religion and beliefs, age, disability, sexual orientation, and gender reassignment. For more info about the club, see NUSC London Contacts
Charity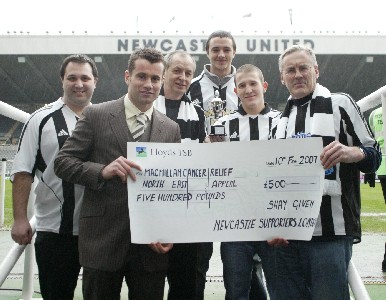 NUSC(L) is proud to annually raise funds for our nominated player of the season's selected charity. In the past, these have included the Newcastle United Foundation, the Sir Bobby Robson Foundation, Macmillan Cancer Research and the Charlie Crow scanner appeal. The NUSC(L) player of the season is presented a cheque by NUSCL members at a Newcastle United home game. Over £6000 has been awarded to various charities in the last 15 years. See more on the Player of the season page.
In addition, we are pleased to support various food banks and projects. Raising funds such as for the Joe Harvey Memorial Plaque. NUSC(L) raised £2500 towards the cost of the memorial – a huge 25% of its overall cost!
The NUSCL Story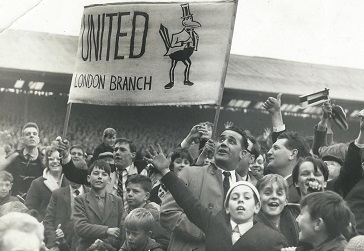 Long-standing member Tony Rodgers pens a short article about the early days of NUSCL.
The NUSCL Story